Watch CyberGRX Platform Demo Now
As businesses turn to third parties to expand and scale, their digital ecosystems become more complicated and open to more vulnerabilities. Third parties can include a variety of organizations, from SaaS products and cloud offerings to law firms and payroll providers.
All it takes is one single vulnerability of a trusted third party to gain access to a plethora of your organization's and your customers' sensitive data.
Watch this 20-minute on-demand webinar as we take a look at past breaches and share important learnings to better protect your ecosystem today.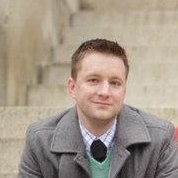 Speaker:
Kevin Ford
CISO CyberGRX

As the CISO of CyberGRX, Kevin Ford spearheads all cyber and privacy risk management. In the past, he served as a cybersecurity and privacy leader and architect for government cybersecurity partnerships. He lead cyber risk management efforts for advanced research networks such as NASA and served as a consultant for multiple Fortune 100 companies. Kevin earned his M.S. in Cybersecurity Policy at the University of Maryland.