Unlock The Power of TPCRM Analytics
In the cybersecurity area, there is no universal method to reliably identify every high-risk third party. Many companies use other measures as a proxy for risk, like scores on a cybersecurity assessment or compliance with some regulatory framework.
These approaches fail in two key areas. First, the measure may not capture information relevant to understanding cybersecurity risk. Second, cybersecurity scores and compliance reports don't address how the third party and the company interact with each other.
A better approach starts by understanding the interactions between a company and a third party. If the relationship can be described by answering simple questions, then analytics can help turn qualitative responses into a categorical assessment of risk.
Cybersecurity remains at the top of CISOs and CTOs high priority lists, year after year, and with good reason.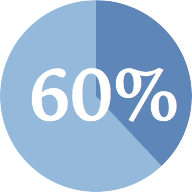 60% of data breaches involve a third-party
20,000
Vendors utilized by Fortune 500 companies
Trusted & Recommended By: