Blackstone Assesses Third-Party Risk with CyberGRX
Assess 5x More Vendors
CyberGRX's platform has helped Blackstone create a more efficient third-party risk management program, arming them with greater insight into which risks need to be prioritized for mitigation. With CyberGRX, Blackstone is now able to risk rank their vendors so they can issue appropriately tiered assessments and get a clear understanding of which third parties pose them the greatest risk.
Identify risks, reduce costs and scale with CyberGRX. Fill out the form to the right to download the Blackstone Case Study.
Cybersecurity remains at the top of CIOs and CTOs high priority lists, year after year, and with good reason.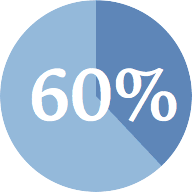 60% of data breaches involve a third-party
20,000
Vendors utilized by Fortune 500 companies
Trusted & Recommended By: