ComplySci Reduces Time Spent on Assessments with Proactive Sharing
After being assessed as a third party on the CyberGRX Exchange, ComplySci decided to share their assessment results with their other partners to reduce time spent on filling in disparate assessments. By sharing the CyberGRX assessment with multiple customers, they have saved 400+ hours, and now spend 45% less time completing assessments which allows them to focus on security management.
Cybersecurity remains at the top of CIOs and CTOs high priority lists, year after year, and with good reason.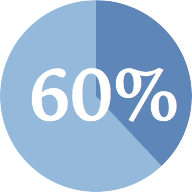 60% of data breaches involve a third-party
20,000
Vendors utilized by Fortune 500 companies
Trusted & Recommended By: