Download the eBook:
4 Easy Steps to Streamline Third-Party Risk Assessment Process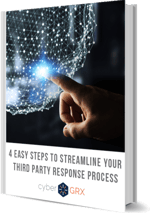 In 2016, Fortune 500 companies used, on average, more than 20,000 vendors across their ecosystems. This is great news if your company is one of the many vendors selected to do business with an upstream partner, but can also be a burden on your third-party risk management resources. Ready to learn more?
Identify risks, reduce costs and scale with CyberGRX. Fill out the form to the right to download the ebook.
Cybersecurity remains at the top of CIOs and CTOs high priority lists, year after year, and with good reason.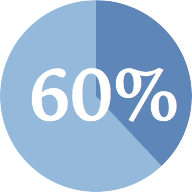 60% of data breaches involve a third-party
20,000
Vendors utilized by Fortune 500 companies
Trusted & Recommended By: