Request a Demo
Learn how CyberGRX can turbo-charge your third-party risk management program
Take a look at the CyberGRX Exchange with a product expert to see how we bring efficiency, scalability and accuracy to your third-party programs.

Your demo includes:
• An overview of risk-based vendor management.
• How the Exchange works to provide comprehensive, always updated assessments.
• The difference in dynamic tiered assessments and ordering process.
• Advanced analytics for comprehensive ecosystem view of third-party risk.
Cybersecurity remains at the top of CIOs and CTOs high priority lists, year after year, and with good reason.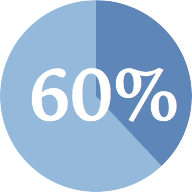 60% of data breaches involve a third-party
20,000
Vendors utilized by Fortune 500 companies
Trusted & Recommended By: