CyberGRX and Dark Reading Webinar
5 Things to Prepare For in Third Party Cyber Risk Management in 2018
In 2017, we saw an increase in third-party related breaches bring a renewed focus to third-party risk management. But with this renewed focus, comes new challenges. This Dark Reading webinar features Michael Rasmussen, Founder of GRC20/20, and Gary Phipps, Senior Director of Solution Engineering at CyberGRX.
Fill out the form to the right watch this CyberGRX and Dark Reading webinar on-demand now.
Cybersecurity remains at the top of CIOs and CTOs high priority lists, year after year, and with good reason.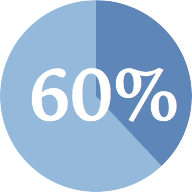 60% of data breaches involve a third-party
20,000
Vendors utilized by Fortune 500 companies
Trusted & Recommended By: